Fall has unfolded here at Sheldrake in a splash of yellows, oranges, reds, greens, and browns. The days are short. There's a chill in the air. Our chipmunks are scurrying around and getting ready for their winter torpor. Our groundhogs have gone into hibernation. Our last Osprey left for South America sometime in October. Our garden has been cover-cropped with Crimson Clover. We planted our garlic in October and covered the bulbs in a blanket of straw for the winter.
As the natural world around us does its fall thing, we are doing ours. And what is that? Lots of nature programming! Our children's programming has included classes for toddlers with their caregivers, preschoolers, school trips, afterschool nature, scout programs, birthday parties, Envirénmon (our nature take on Pokémon!), and seasonal programming focusing on pumpkins, owls, bats, and more. Our community programming has included seasonal nature walks, birding, mindfulness in nature, and tree walks. We are grateful to our volunteers who have cleaned our trails, helped beautify our meadow, fixed up our potting shed, restored our garden beds and fencing, and planted and watered our garden.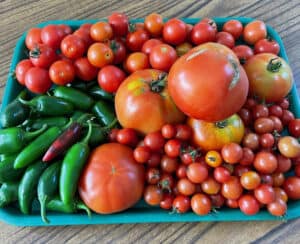 I'm beyond proud of what we have accomplished in our first gardening year in over a decade. Our garden is a true example of "it takes a village." We had help from the Victory Farms, the Larchmont Women's Club, the Larchmont Mamaroneck Lions Club, and the Fuller Center for Housing. We were greatly assisted by Kevin Crowe's expertise, Carolyn Gallaher's charming persistence, and the efforts of many volunteers. We donated over 40 pounds of fresh produce to the Larchmont Mamaroneck Hunger Task Force. Next year I hope to incorporate lessons about seeds and gardens into our programs, and to grow and donate even more produce.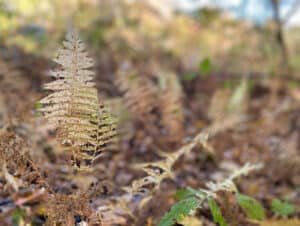 As we approach Thanksgiving, I feel grateful for the gift of nature in my life. I'm trying to lean into the changing season, to appreciate the cold air on my cheeks, the crunch of leaves underfoot, the sound of geese honking as they fly overhead, and the beautiful skies on these short days. I'm looking forward to the upcoming winter solstice and invite you to join me for an evening walk on Tuesday, December 21. We'll embrace the longest night of the year and welcome in the winter season connected to each other and the natural world.
In good health and nature,
Jocelyn
Jocelyn Kleinman
Director of Education