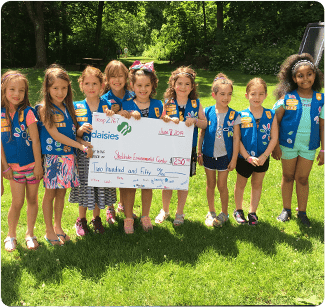 Without your participation and support, Sheldrake cannot fulfill its commitment to help families learn about and protect the significant natural resources here.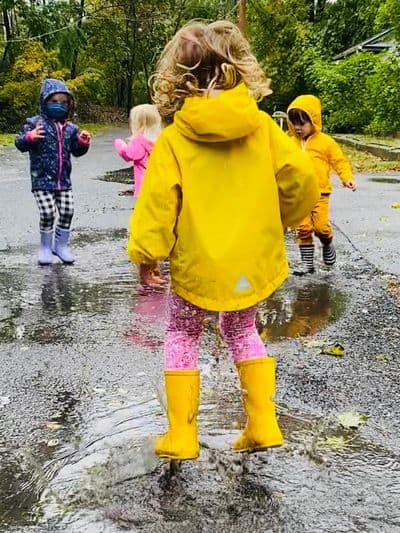 The annual cost to provide our breadth of programming is over $100,000. Your donation will have an immediate impact, felt by people in your local community as we continue to provide visitors a nature sanctuary and interactive STEM programming. Our grounds remain free to the public, offering a tranquil destination for recreation, quiet contemplation, and nature discovery. We're proud to deliver meaningful connection with nature or fun escape for families. As a small, non-profit organization, we depend on fundraising and program fees for nearly 90% of our financial resources.
It's the support of friends like you that allows us to continue being a vibrant educational resource for the local communities of lower Westchester and to keep maintain this treasured resource for years to come.
Quick facts about what we have done lately…
We have taught over 2,000 hours of nature education, delivering more than 450 classes.
We offer free nature and STEM education programs for families throughout the year.
We introduced hundreds of pre-school and elementary-school children to the natural world through our classes and camps.
We've launched an ongoing Meadow Restoration Project.
We revitalized the Community Garden to provide learning opportunities for children and produce to community members in need.
We have hosted Scout troops from various Westchester towns to help these good-doers earn their badges in nature.
We have expanded our offerings of mindful outdoor experiences to include year-round weekly programs and our new Drawing in Meditations initiative.
We expanded our bilingual nature education to provide more learning opportunities.
A team of 20 naturalists and our Director of Education deliver all of our programs. Your support enables these knowledgeable naturalists to continue to be a resource for the community and local area school children.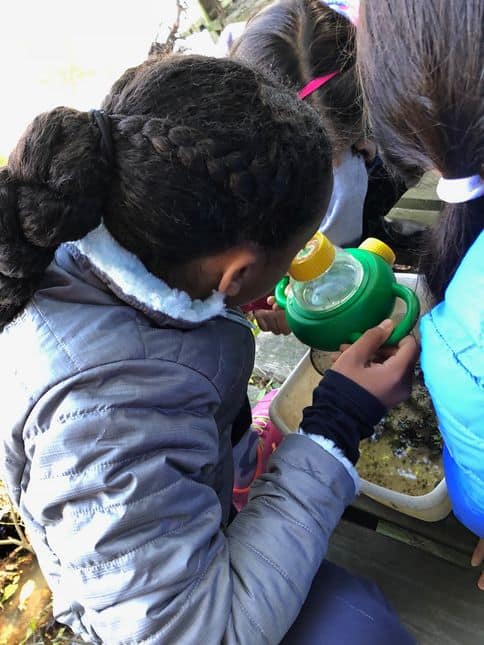 How your donations can help…
Help us maintain our high-grade scientific microscopes, which allow 5th-graders to study pond life during their field trip to the Larchmont Reservoir.
Help us operate our Giving Garden, whose harvest is donated to the Larchmont-Mamaroneck Hunger Task Force throughout the growing season.
Help us provide continuing education to our knowledgeable team of naturalists, who are the lifeblood of our operation.
Help us participate in local STEM fairs, school festivals, and other community programs to support those outreach efforts and to connect the community with nature.
Your donation (of any size) is the key to delivering on our mission of sparking a lifelong love of nature in the children and families of our community.
Our fiscal year closes June 30. Please make an end-of-year gift to help us continue to bring valued nature education and family programming to the community.
Corporate Matching Funds
If your employer matches donations, this is an easy way to double the impact of your contribution. If you are unsure whether your company matches, please contact your Human Resource Department.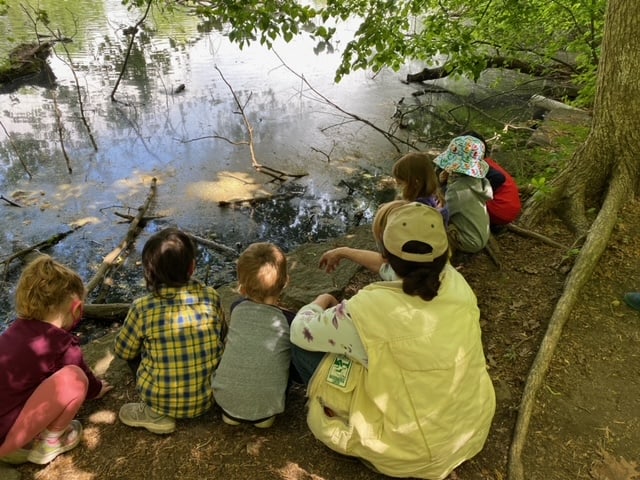 give the gift of nature
to a loved one
Customized Nature Programming for Children
1 Week of Preschool Nature Camp
Guided Mindfulness Experience
1 Year of Sheldrake Membership
Registration in Specialty Programs
Private Guided Nature Walks
Another way to make a lasting contribution…
You have supported Sheldrake Environmental Center during your lifetime. You believe in our mission and understand that we will continue to make a positive difference in our community far into the future. How can you provide for our future support?
Include a charitable bequest in your will or revocable trust. You can remember Sheldrake by using the following language: "I bequeath to Sheldrake Environmental Center, Inc. a not-for-profit corporation located at 685 Weaver Street, Larchmont, NY 10538, ___% of my residuary estate (or $___) for its general purposes."
A bequest is easy to arrange. It is not payable until death, so it does not affect your assets or cash flow during your lifetime. It is private – your will is not filed or made public until your death. It is revocable – you can change the provisions in your will or trust at any time until death. If you have decided to include Sheldrake in your will, please let us know so that we can thank you properly!