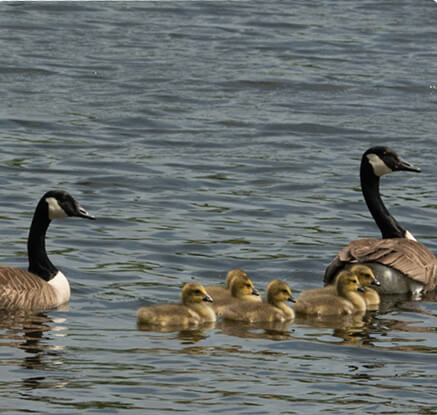 Policies
For the safety of visitors and wildlife, please remember the following:
Dogs must be on a leash
No smoking
No alchohol
No littering
No fires or barbecues
No camping, skiing, ice skating, swimming, bicycling, or motorized vehicles
No collecting plants, animals, or other natural objects
Fishing Policies
For the protection of wildlife, please follow these rules when fishing at Sheldrake.
Fishing at Sheldrake is catch and release.
All participants 16 years of age and older must have a valid NY fishing license and abide by all DEC regulations found here.
A maximum of 25 individuals may fish at any given time.
As there is concern over the spread of invasive earth worms and the spread of disease by baitfish, only artificial lures may be used.
No boats are allowed.
Discarded fishing line can harm wildlife.
Do not leave fishing line tangled in trees,
in the pond, or laying on the ground. All fishing line must be discarded in a garbage bin at the end of the trail or carried out.
Dispose of all trash in garbage bins at the end of the trail.
HOURS
Dawn until Dusk. Daily