Learn about the Sheldrake Scouts Programs for your troop.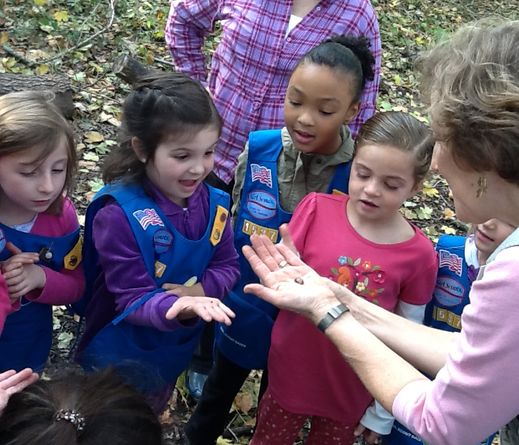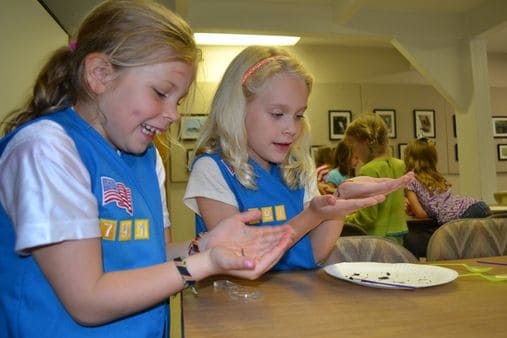 Sheldrake Environmental Center is a resource for Scouts' nature and environmental activities. 
We provide hands-on indoor/outdoor programs throughout the year that are designed to meet the requirements to earn badges at every level.
Why Sheldrake for Your Scouts?
We're a hidden gem!
We are located at the beautiful 60-acre Larchmont Reservoir Conservancy, which provides wonderful opportunities for exploring the outdoors.
Our environmental educators know how to work with children to instill appreciation for, and knowledge of, the natural world.
Reasonable cost
$8/scout ($80 minimum) for a 60-90 minute program.
Programs may be tailored to your troop's interests. Below are frequently requested programs.
Make the World a Better Place
Take a nature walk to meet local wildlife and see why it's so important to keep natural green spaces clean and protected. Learn what you can do to help.
Use Resources Wisely
Find out what you can do to help our local environment by reducing garbage, keeping our water clean, and recycling. Take a walk to see how nature recycles.
Bugs
Take a bug hunt on our trails to find out where they live, what they eat (and who eats them) and why they're important to the environment. We can even scoop from our pond to find aquatic bugs like baby dragonflies.
Senses
Our sensory scavenger hunt will help scouts see nature in a different way. Follow your senses to explore colors, textures, smells and sounds that tell us about the natural world.
Hiker
Our local nature trails are the perfect setting for trying out hiking skills, including following trail markers and reading the landscape. On the way we'll stop to take a look at the wonders of nature around us.
Trees
Take a guided tree tour on local nature trails, learn how to identify different kinds of trees, and why they're so important to people and the environment. Learn about resources or continuing studies.
Flowers
Go on a flower hunt, find different kinds of flowers, learn why they look, smell and feel different, and find out who needs them and why.
Animal Habitats
Explore our local habitats – forest, meadow, pond, seashore – and discover the animals who live there. Find out how they make their homes and find food. Learn how we can help keep their habitats healthy.
Trees
Similar to Trees workshop (above), modified for age-group and adapted to specific troop needs.
We can tailor these programs to fit your needs.